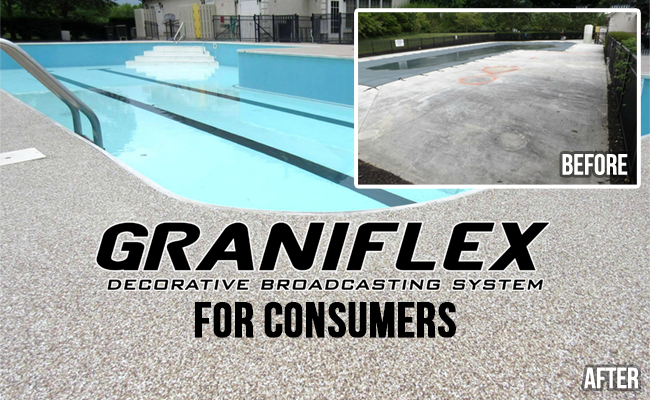 Home & Business Owners Love Graniflex™
Beautiful Granite-like resurfacing!
Fast turn-around times (no need for their surface to be down for extended days at a time)
Landscaping not tore-up like would happen on typical concrete tear-out and replacement.
Unlimited color options with quartz and flake color blends!
Less expensive than replacement
Highly Crack Resistant options!
Unique…not the same old gray!